Renovations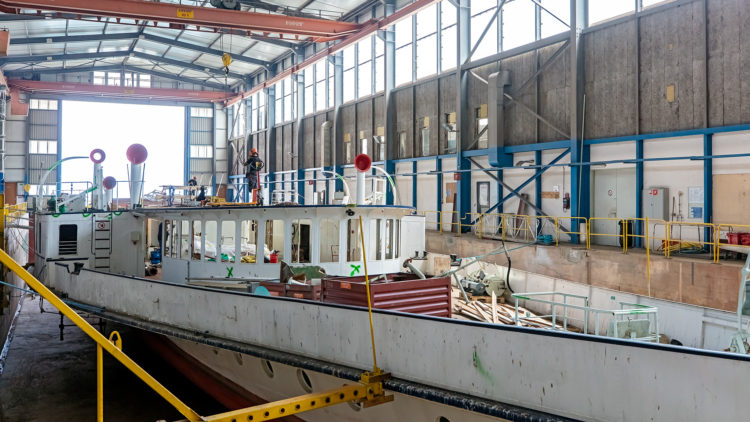 The eight boats of the CGN Belle Epoque fleet enjoy heritage-related significance and a tourist value unique anywhere in the world. The renovation of each boat requires unique know-how both in technical and heritage terms. This implies a cost of between 10 and 15 million Swiss francs per boat for a full renovation. While their conservation and restoration remain as faithful as possible to the original condition, these boats nevertheless display certain differences with the vessels that first plied their trade on the lake. Far from fundamentally altering the substance and heritage value of the boats, these differences reflect the development of new technologies, the growing importance of safety measures and the changing conditions of sailing and handling the boats.
Renovations in progress
2019 – 2021 : S/S Rhône
The Rhône entered the dry dock to start its renovation in May 2019.  With the exception of its steam engine being serviced during the winter of 2002-2003, the boat has not benefitted from a major renovation for some 50 years (1968).
The majority of the funding for its general renovation will be provided by the three cantons around Lake Geneva – Vaud, Geneva and Valais – which are majority shareholders in the company in accordance with the unofficial rule of "alternation" between public and private funds. The ABVL is on the point of having collected the 3 million francs requested by the three cantons within the framework of the public/private partnership.
Renovated boats