BOOK

LES BATEAUX DE LA CGN: DE LA BELLE EPOQUE AU XXIème SIÈCLE (french and english texts)
The complete history of the Company since its creation in 1873 and the detailed presentation of its Belle Epoque fleet with magnificent historical and current photos.
Texts: Maurice Decoppet, Didier Zuchuat  Photograph: Jacques Straesslé
CHF 39.- + 7.- shipping costs
Magazine "A toute vapeur /Full steam ahead"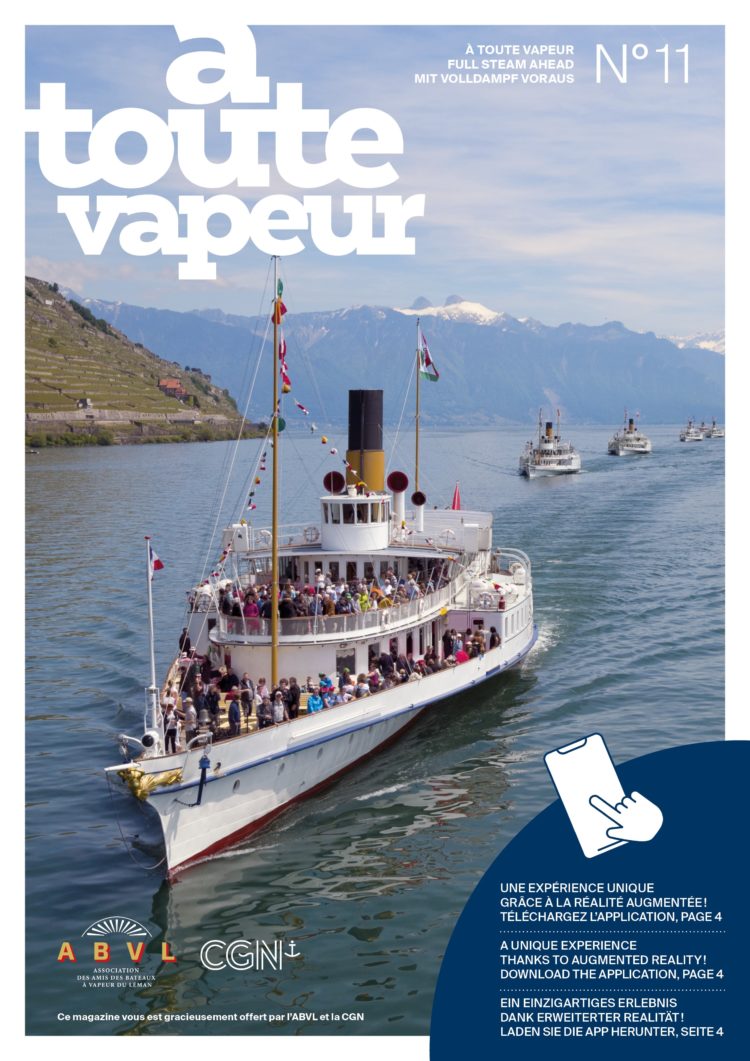 The 2021 edition of the free magazine "A toute vapeur" is available on all CGN boats in hourly service and at the landing stages.
You will find in it a wealth of information and news about the historic fleet and the CGN.
To consult the 2021 online edition, click here
To consult the 2020 online edition, click here
To consult the 2019 online edition, click here
To consult the 2018 online edition, click here
To consult the 2017 online edition, click here
To consult the 2016 online edition, click here
Newsletter ABVL
The latest information and news from the ABVL (in french and german): Hiver 2020-2021