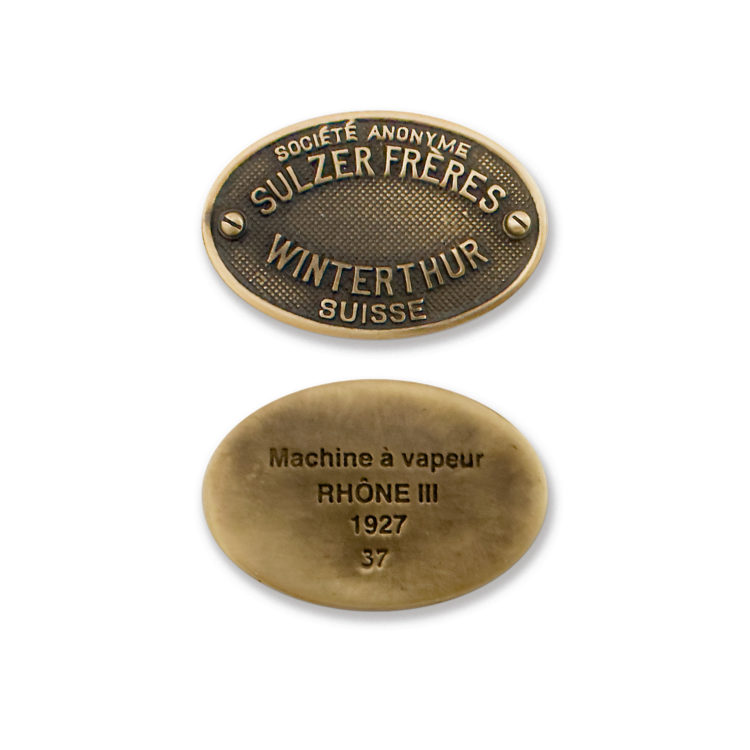 Reproduction "Rhône" plate
On the occasion of the re-commissioning of the Rhône, 100 high-quality reproductions numbered from 1 to 100 of the original 1927 Sulzer Frères bronze plaque facing the engineer in the engine room have been produced by the renowned craft company Bronze d'Art Français.
These pieces, measuring 7.0 cm x 4.7 cm, are available at a price of CHF 83.- each (including postage).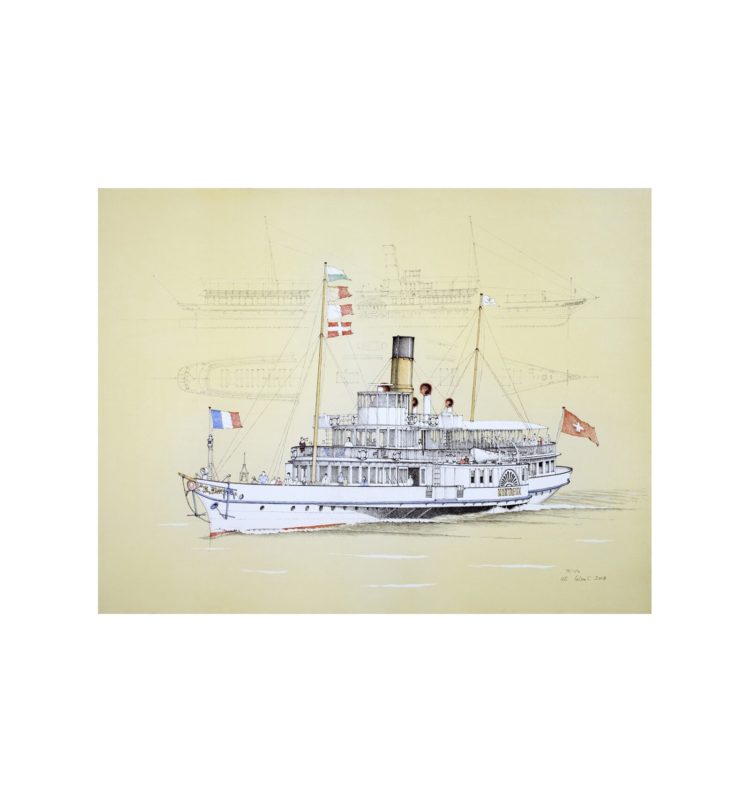 Lithography of the steamer "Montreux" by Uli Colombi
Published in 2008 – Format 50x65cm – 6 colours – Engraving on 2 stones
Limited edition of 150 copies – on 300gr/m2 paper
Unit price: CHF 150.- (instead of CHF 480.-)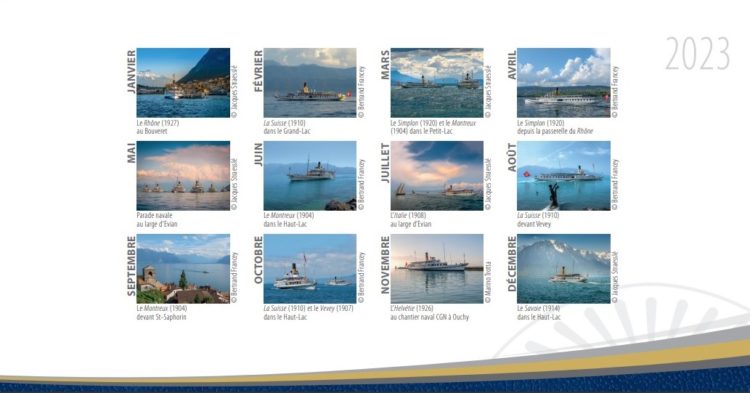 2023 calendar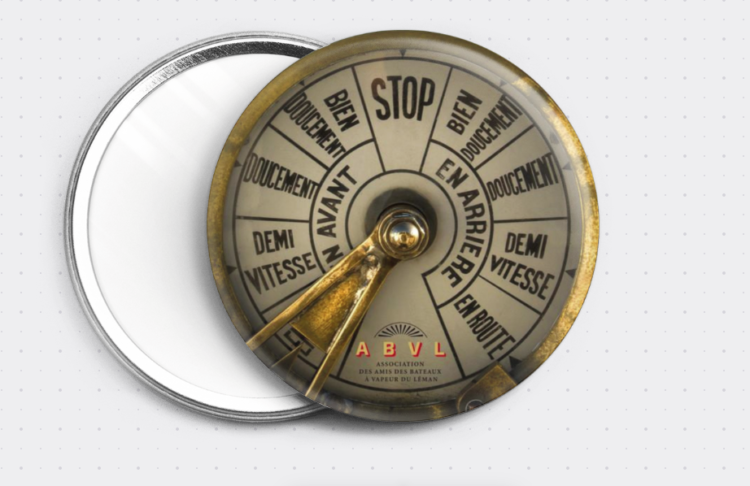 Pocket mirror "Chadburn"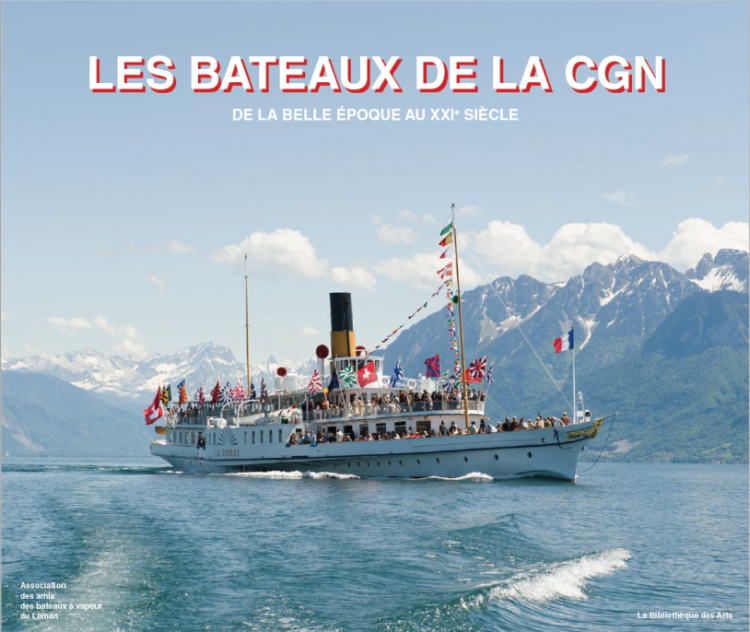 Book
This book traces the history of the CGN and its Belle Epoque fleet with unpublished photos.
CHF 39.- + shipping costs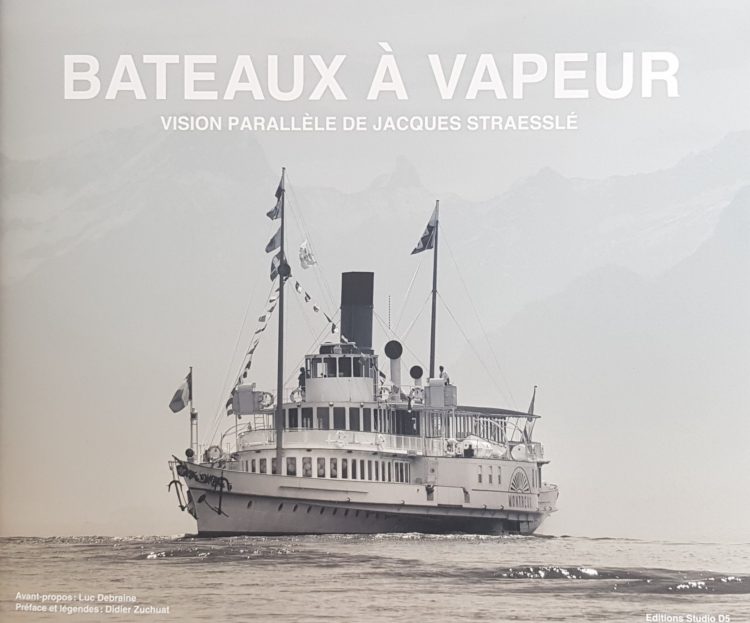 Book
In the continuation of the book "LES BATEAUX DE LA CGN" in the same format and number of pages, the photographer Jacques Straesslé offers an unexpected vision of the fleet of Belle Epoque boats sailing on Lake Geneva.
CHF 39.- + shipping costs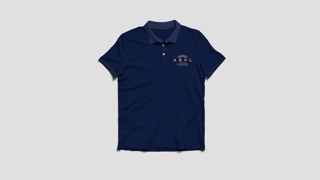 Polo ABVL CHF 25.-
Sizes available: S, M, L, XL
Size S:
Size M:
Size L:
Size XL: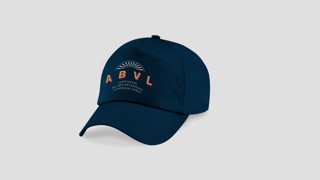 Cap ABVL 2020 CHF 15.-